What do meeting and event planners do?
An event planner structures an event, coordinate all of the moving parts, and makes sure everyone has a good time. Also called convention and meeting planners, they do everything involved in making sure these events go smoothly, including choosing locations, hiring caterers, entertainment, and other vendors. They may also arrange lodging and transportation for attendees.
Organizations, businesses, and individuals often rely on the services of event planners to coordinate conventions, business meetings, trade shows, and private parties. Those whose area of expertise is wedding planning are called bridal consultants or wedding planners.
Event Planner Duties & Responsibilities
This job requires candidates to be able to perform duties that can include but are not limited to the following:
Meet with event stakeholders to gain an understanding of the event's purpose and goals
Outline the scope of the event, including time, date, location, and budget
Scout and inspect event venues
Work with vendors to get bids and determine best fits for the budget and goals of the event
Negotiate and manage vendor contracts
Coordinate event logistics and services, including technology and equipment needed to run the event, food, drinks, transportation, lodging, and more
Manage the budget and ensure event stays within guidelines; ensure vendors are paid
Event planners plan and coordinate every single detail of an event for their employers or clients. What that includes, exactly, can depend on the size and type of event. Some event planners may specialize in certain types of events, such as meetings, conventions and trade shows, festivals, parties, or weddings.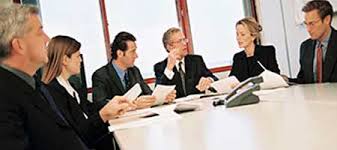 What are the usual job requirements?
Most companies will require you to have an associate degree, at the very least, although a bachelor's degree is preferred. The ideal undergraduate majors for this role include business, communications, marketing, event management, and hospitality management.
Employers will naturally look favorably upon those who have experience in event management, especially those who have a portfolio at the ready. Work experience and internships in related fields—including marketing, public relations, communications, and business—would also be of benefit, especially if you're just starting out.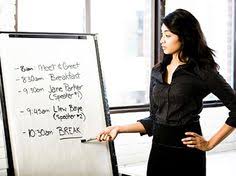 Meeting planners
Plan large meetings for organizations. Healthcare meeting planners specialize in organizing meetings and conferences for healthcare professionals. Corporate planners organize internal business meetings and meetings between businesses. These events may be in person or online, held either within corporate facilities, or offsite to include more people.
Convention planners
Plan conventions and conferences for organizations. Association planners organize annual conferences and trade shows for professional associations. Convention service managers work for hotels and convention centers. They act as liaisons between the meeting facility and the planners who work for associations, businesses, and governments. They present food service options to outside planners, coordinate special requests, and suggest hotel services that work within a planner's budget.
Important Qualities for Meeting, Convention, and Event Planners
Communication skills. Meeting, convention, and event planners communicate with clients, suppliers, and event staff. They must have excellent written and oral communication skills to convey the needs of their clients effectively.
Interpersonal skills. Meeting, convention, and event planners must establish and maintain positive relationships with clients and suppliers. Often, a given area has a limited number of vendors, and meeting, convention, and event planners will likely need them for future events.
Negotiation skills. Meeting, convention, and event planners must be able to negotiate service contracts for events. They need to secure quality products and services at reasonable prices for their clients.
Organizational skills. Meeting, convention, and event planners must multitask, pay attention to details, and meet tight deadlines in order to provide high-quality meetings. Many meetings are planned more than a year in advance, so long-term thinking is vital.
Problem-solving skills. Meeting, convention, and event planners must be able to develop creative solutions that satisfy clients. They must be able to recognize potential problems and identify solutions in advance.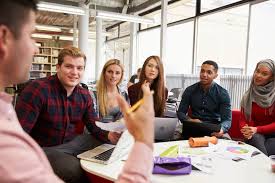 Getting Started
Plan your move into event planning the same way you'd plan your next event—with a strategy and detailed documentation. Get started with these steps:
To gain valuable experience, volunteer your time with a non-profit organization or another business like a catering company, florist, event designer, or another event planner.
If you're already planning events for another event organizer, move toward taking on more responsibility. It's often as simple as asking your manager for more work within the context of your next event.
Join associations like Meeting Planners International or the International Live Events Society to network. The more people you know and the more relationships you develop in the industry, the easier it will be to build your career as an event planner.
Create an event portfolio to showcase your expertise and knowledge.
In addition to developing relationships with other event planners, network with outside vendors or partners. Caterers, musicians, or media personalities can all increase your exposure and circle of influence.
Licenses, Certifications, and Registrations
The Events Industry Council offers the Certified Meeting Professional (CMP) credential, a voluntary certification for meeting and convention planners. Although the CMP is not required, it is widely recognized in the industry and may help in career advancement. To qualify, candidates must have a minimum of 36 months of meeting management experience, recent employment in a meeting management job, and proof of continuing education credits. Those who qualify must then pass an exam that covers topics such as strategic planning, financial and risk management, facility operations and services, and logistics.
The Society of Government Meeting Professionals (SGMP) offers the Certified Government Meeting Professional (CGMP) designation for meeting planners who work for, or contract with, federal, state, or local government. This certification is not a requirement for those looking to work as a government meeting planner; however, it may be helpful for candidates who want to show that they know government purchasing policies and travel regulations. To qualify, candidates must have worked as a meeting planner for at least 1 year and have been a member of SGMP for 6 months. To become a certified planner, members must take a 3-day course and pass an exam.
Some organizations, including the American Association of Certified Wedding Planners and the Association of Certified Professional Wedding Consultants, offer voluntary certifications in wedding planning. Although not required, the certifications can be helpful in attracting clients and proving knowledge.