What to Ask an Event Planner Before Hiring Them
Hosting events is an excellent way to grow a business, particularly if the events run smoothly. As simple as that might sound, there is a wide variety of moving parts that must come together to create a strong event. If you don't possess the skills necessary to plan, execute and manage an event, it's quite likely that the event will turn out to be ineffective, or even worse, a disaster. Due to this, many companies decide to hire an event manager to create an innovative and groundbreaking event that will have people talking. Bringing in an outside event manager to plan and manage your company event can be a little bit of a gamble. However, sometimes it's a necessary step to create something truly brilliant and make sure everything goes off without a hitch. Whomever you hire should have in-depth knowledge of your industry. You will want an event planner who truly knows what they are doing and can ensure that the event they create will be the best for your company. Here are questions to ask before you hire an event manager:
What Types Of Events Do They Usually Plan?
Do they have a specialty? Every event is different. There are significant differences between business events, trade shows, weddings, and fundraisers, just to name a few. Having detailed information on the events they have planned in the past will provide you with a better insight into their specific qualifications and if they can help you meet your event goals. Do your best to gauge their approach to event management as they run through previous events, their successes, and also the issues they have faced while planning events and how they overcame them. It's also a great idea to interview candidates face to face and provide them with situations to see how they would handle it. This line of situational questioning can help you evaluate the way the person thinks, whether they are easily stressed and rush through things, or if they are calm and analytical and above all problem solvers.
What Specific Services Do They Offer?
Before you hire an event manager, it's a good idea to find out what services they can offer you and your event. You want to be sure they can fully understand and handle the requirements you need to hold a fantastic event. Are you going to need them to find a venue? Will they have to organize catering? Is there a need for audio-visual technology? Should transportation be provided? Will you need extra staffing? What kind of production do you need? All of these questions are important topics to discuss with whichever professional you are leaning toward hiring. At the end of the day, it's about the services they can provide to you and also about the services you need to make a great event.
How Do They Remain Up-To-Date With The Event Industry?
Staying relevant in any industry is the mark of a serious professional. Things change, new technology emerges, trends come and go. Remaining vigilant in staying current shows that an event planner wants to provide the best possible event for their client. Is the event manager affiliated with professional organizations? Do they regularly attend conferences on event planning? Do they hold any specific certifications that would add to their appeal? These questions might seem unimportant, but they could be helpful in determining the right professional.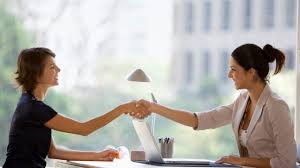 What Type Of Events Do You Organise The Most?
Not all events are created equal and there are many different types. Knowing what events the planner has managed and worked before will give you a better insight into their qualifications to execute your event.
Will You Be My Day-To-Day Contact For The Event?
For smaller agencies you usually will work with the person you are meeting with, but for larger companies you can sometimes be assigned to someone else once the contract is signed. Part of the interview process is making sure that you have a good connection and feeling about whom you are working with, so be sure that you meet them!
What Services Are Included In Your Fee? Are There Any Additional Costs That I Should Expect?
While most planners are very upfront about all of their costs, sometimes services you assume are included are not. If you aren't careful these little items, here and there, can quickly put you over your budget. Make sure that you discuss fee and services in detail upfront with your potential planner so that can avoid any surprises later.
Is There A Limit To The Number Of Calls And In Person Meetings We Can Have Prior To The Event?
If the planner does have a limit on these types of meetings, knowing the number will help you in your expectations and in your own planning. Make sure you know the cost of adding additional meetings so you can plan on either adding additional time up front or later on.
Do You Have Additional Staff That Work With You On The Day Of The Event Or Will This Be Something You Do By Yourself?
Depending on the size and needs of your event this is a particularly important question. Onsite during events a planner can get pulled in a million directions for all issues, large and small. For larger events or events that have many different pieces, an assistant or colleague will take some of this off of the planner and allow them to focus on the bigger aspects.
What Is the Projected Date and Location for Your Event?
This is perhaps the most basic of questions, but it is important for your client to provide a direct answer. It can be a bad sign if you sense a lot of indecision or conflict with this topic. Now, of course, some clients will need your help with choosing a venue, but they really should have at least a couple of places in mind. You can spend a significant amount of time shopping venues, and you'll spend even more if the client has no idea what they want.
How Many Guests Are Attending?
The difference in cost between 200 and 500 attendees is massive, so if a prospective client gives you a wide-ranging count, then they likely have not done any research on costs. In this case, you'll immediately want to proceed with the next question on the list.
What Is Your Budget per Person?
You may prefer to lead with a "per person" budget inquiry because it provides a better sense of how much thought the client has put into the event. Replies with blanket numbers like $5,000 or $20,000 are too distant from the guest experience. Whatever number your client uses to represent their budget, you should break it down into a per person rate so that both of you can see what you really have to work with.
What Are Three Things You Don't Want at Your Event?
Although very similar to the previous question, adding the negative connotation can add significant insight for the planner. Say, for example, that the client is adamantly against serving chicken for dinner. A repercussion of this would be an increase in food costs. Without chicken as an option, you will need to consider beef or fish, both of which are typically more expensive. Understanding how a "no-no list" affects the big picture is a critical skill in assessing client compatibility.
Can You Provide Me With A List Of References And/Or Portfolio Of Past Events You Have Planned?
Every planner should have this available upon your request. If the planner is just starting out on their own they should still have a list of events that they have worked and planned for other companies or agencies. These references will help give you insight into how your planner has worked with clients in the past and what you can expect from them for your event.
What You Need to be an Event Planner
The most important person in every event is the event planner. As the brains of a very complicated show, the event planner needs to be a literal mastermind. Let's take a look at a few essential skills event planners should have:
Impressive (Amazing) organizational skills
The ability to multitask
Good communication skills
Excellent management and delegation skills
Discipline and time management
Extreme attention to detail
Creative improvisational and effective problem-solving skills
The ability to work under very high pressure
Self-belief that you can become an event planner
This list may seem daunting – it's definitely a very demanding job – but it's also a very fulfilling role, and also one that prepares you for a lot of other stresses and situations in life.
Here's another secret, it gets easier with experience. If you're just starting out as an event planner, keep your first few events simple. Events are often like managing a theatre show with a pack of dogs as your stars. They usually know what they're supposed to do, but sometimes the most unexpected problems crop up – one dog goes potty on stage, or another one gets distracted by a squirrel. After running a few shows, you'll be able to better anticipate what problems might crop up, and prepare for it.