LONG-DISTANCE MOVERS
In addition to our outstanding customer service reputation for local moves, we've developed the same professional techniques for our expedited and Value long-distance moving services, and we strive to bring the same level of excellence to make your next long-distance move as stress-free and efficient as possible.
EXPEDITED LONG-DISTANCE MOVING SERVICES
With our expedited long-distance moves, you can expect a quick delivery time to your new home, often times with the same movers who moved the belongings out of your home. Unlike other long-distance carriers who cannot guarantee arrival times, we provide you with an exact date for arrival at your new location which means you can settle into your new home sooner, rather than later.
AFFORDABLE LONG-DISTANCE MOVING
This innovative service brings the convenience of moving with a professional moving company, at new and exciting cost-savings offered by few long-distance moving service companies around the country.
With excellent prices, outstanding customer care, and options that can suit almost every need and budget,
Essential Guide To Long-Distance Moving
While a local move is exhausting, long-distance moving is another animal altogether. If you have a long-distance move coming up in your future, we've compiled a guide to help make the process a bit smoother
Choosing Your Mover
With long-distance moving, it's crucial that you select a great mover, but this can be tough, so here's a quick list of tips that will help.
1. Check The Insurance – You should never select a mover that isn't insured or won't provide you with their insurance information. However, with long-distance moving, you also need to make sure the company is insured for interstate moves and insured in the starting point and ending point of the move. Also, be sure to select a company with an interstate moving license.
2. Get Multiple Quotes – It's a good rule of thumb to ask for estimates from at least three moving companies. Ask for recommendations from your friends, co-workers or family members, or perhaps from a trusted real estate agent.
3. Meet With Representatives In Person – There's just no way to truly judge the cost of a long-distance move until a moving company rep actually visits your home and takes a look at the scope of the move. If a company just wants to quote you over the phone, this is a bad sign. You could end up paying more than your estimate simply because the moving company didn't fully understand every aspect of the move. You also need to discuss the move-in location with your rep, including discussion of the layout of the new home, such as the exact number of stairs or perhaps any parking issues or allowable moving hours, etc. The more information you can share, the more accurate your estimate will be.
4. Get Everything In Writing – You should receive a detailed estimate for the cost of the move. Read this contract carefully, and ensure that includes everything that you need moved and all of the services that you are paying for.
5. Don't Pay Upfront – While a long-distance moving company might ask you for a small deposit; don't pay 100% of the costs upfront or even a huge deposit. You shouldn't pay until everything is off the truck at the new place. Also, don't pay with cash, use a credit card and keep your contract with you at all times. If the mover at the new location tries to add on more fees, you can refer to the contract
Reducing Moving Costs
Long-distance moving is expensive, and it's definitely going to cost thousands of dollars to complete this move, even if you are just moving out of a one-bedroom or two-bedroom apartment. Long-distance moving companies must pay for labor as well as transportation costs. The fuel alone needed for a long-distance move is a huge expense, which is one reason why these types of moves are so pricey.
But there are a few ways to reduce your costs, including:
1. Book Early – Start looking for moving companies as soon as you know you are going to move, even if you aren't 100% sure about the destination address. You will know the general vicinity and that's enough to start getting quotes. It's always cheaper to book early and you also will have more control over moving dates and times.
2. Book Off-Season – Summer is the peak season for moving, and that's typically because families don't really want to move during the school year. However, if you are able to move after Labor Day or before Memorial Day weekend, you probably will qualify for some reduced rates. Keep in mind that wintertime moves could be subject to delays due to inclement weather, but those trucks are pretty tough.
3. Consider Flexible Move-Out & Move-In Dates – It's always cheaper to move midweek than on the weekend. After all, everyone wants to move on the weekend, it's just more convenient and you don't have to miss work. However, if you can move on a Tuesday instead of a Friday or Saturday, you probably will save some cash, perhaps even several hundred dollars. Also, if you can move in to your new place midweek, this can reduce your costs further.
4. Reduce The Load – With long-distance moves, part of the cost is determined by weight. If you can avoid moving heavy items, by all means, do so. For instance, if your new place has a washer and dryer, sell your current models. Not only will you earn some extra cash, these heavy items won't have to be moved, which can lower your moving costs.
5. Grab The Freebies – Packing materials are not cheap, but people often give them away for free after a move. When you see someone on social media offering free boxes or packing supplies, grab them up ASAP. You also can get free boxes from local stores, that don't want to have to bother breaking them down and throwing them away. Boxes are expensive, but there are many places where you can get free ones, so start collecting them early and ask your friends and neighbors to save their newspapers to use for packing materials.
Reduce The Stress
1. Get Packing – As soon as you know you are moving, start packing. You can start by packing all your non-essentials, such as books, DVDs, knickknacks, off-season clothing and other items that you don't need on a day-to-day basis and gradually work up to the more essential items. Make it a habit to pack a little bit each day so that you aren't scrambling around at the last minute.
2. Keep Boxes Organized – Every box should be labeled. It should briefly list the contents and list where the box should be placed in the new home, i.e. Living Room, Kitchen, etc.
3. Be Colorful – We also highly recommend that you color code your boxes. You can use markers and colored packing tape. For kitchen items, you might use blue ink and blue packing tape, while the master bedroom items might be packed in boxes marked with red ink and red tape. When you get to the new home, you can tape a sign up on each door that displays the color of the boxes that are meant for that room. Even if the movers accidentally place a red box in the room designated for blue-marked boxes, you will be able to easily identify this box just by looking around the room.
4. Number Your Boxes – With long-distance moving, it's quite possible that a box or two might go missing. This is because sometimes your items are taken off of the first truck, stored for a time and then placed onto another truck. If you number each of your boxes, you will be able to tell precisely which box is missing and what's inside of the box. If you really want to get organized, we highly recommend that you create a spreadsheet listing each box and its specific contents. Yes, this does take a bit of extra time, but this extra level of organization can be helpful when unpacking or when searching for something important.
5. Opt For Packing Services – Of course, you also might want to hire your long-distance moving company to pack your belongings for you, and this definitely can reduce stress but it also can be expensive. However, if cost isn't really an issue, you could leave all or some of the packing to the pros.
6. Pack Your Own Valuables – While a broken plate or a missing blanket might not spell disaster, if your grandmother's priceless pearl necklace or your 14th century crematory urn is broken or missing, you are going to be upset. It's a good idea for you to transport all of your own jewelry or any really precious or valuable items yourself. Obviously, if you will be flying to your final destination, you might have to make some tough choices about these items, but jewelry definitely should be packed in your purse or in carry-on luggage only. If you are driving, these valuable items are easier to tote, and if you need a bit more room, you can rent a small travel trailer or perhaps an overhead storage bin for your car so that you can carry certain valuables yourself.
7. Purge Your Belongings – Earlier, we talked about how purging big and heavy items can reduce your costs, but purging your belongings also can reduce your stress. Anything you don't pack won't have to be unpacked, so start giving away items to charity stores or hold a garage sale. This is the perfect time to reduce your clutter. Just grab some boxes and bins and label them "Give Away," and start tossing stuff in.
8. Make A Huge To-Do List – With so much to do, it's easy to forget a few items. Create a list that includes all of the utilities that need to be shut off or turned on, as well as all of the addresses you need to change. You also might need to order medical records, school records or change prescriptions to another pharmacy. You can organize this list by category or by due date, and make sure you keep your list with all of your other moving-related documents. Grab a file folder or expanding file and keep this in your kitchen so that you can access it at any time.
Long Distance Moving Blog
Step by Step Guide For A Long Distance Move
We understand how quickly overwhelming a long distance move can become. All of the planning, reducing the excess, making dozens of necessary arrangements and on top all that you have the packing- it's a huge undertaking put together this comprehensive Step By Step Moving Guide. Starting from months prior and following all the way through to the delivery day. You can use this helpful resource to guide you through the moving process and stay on track for your long distance move.
Moving Organizer – Secure a clear filing tote, paper organizer/divider and lock box to keep track of all important files, documents and items. Keep everything inside your tote. Other items to include in the tote are sticky labels, a roll of packing tape, pens and markers.
Labeling System – Create a labeling system; categorize items by room and use colored stickers or markers to streamline the labeling process.
Master List – Inventory your home's belongings. Donate/Sell/Discard whatever you can before the move.
Floor Plan – Plan out where all your furniture will go in your new home. Sell or donate anything that does not fit into your new home's floor plan.
Documents – Collect and file important documents such as birth certificates, passports, insurance cards, legal and financial documents.
Pets – Add your pets medical records and vaccination records to your Moving Organizer.
School – Notify schools about your move and change of address. Request a copy of Academic Records. Start your search for a new school, begin the enrollment process and have academic records transferred. Add Academic Records to your Moving Organizer.
Career – Notify your work to take off if necessary.
Finishing Work – Make arrangements to complete any carpentry, wall painting, electrical, or plumbing work required at your existing and/or new residence.
Travel Arrangements – Book plane tickets, hotel reservations and car rentals if required.
Freezer & Pantry – Consume your pantry and frozen items in efforts to reduce food waste during your move.
Bank – Update billing address, arrange for transfer of safety deposit box if needed.
Insurance – Contact your home insurance agent to review policy details, update policy or obtain additional coverage if needed.
Government – Alert DMV, IRS of address change.
Subscriptions – Update your address with any existing magazine or newspaper subscriptions.
Memberships – Update your address with any club store accounts.
Curbside & Virtual Yard Sale – Use the sidewalk, front yard, internet, eBay, facebook marketplace for selling unwanted items.
Get Organized! – Update your master list to create an inventory sheet where you can track items during the move.
Special Arrangements – Make any required special arrangements such as childcare and pet care.
Travel Arrangements – Confirm flights and/or update hotel reservations and car rentals if needed.
Packing Materials – *Begin to acquire all necessary packing materials.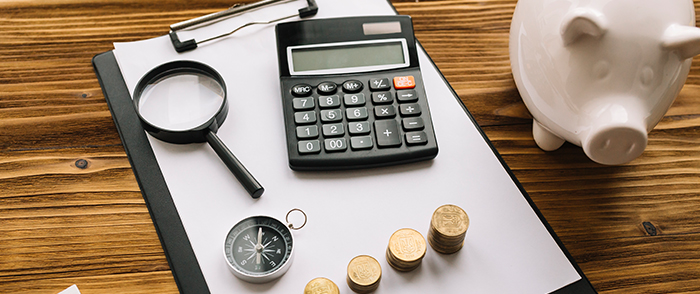 The Best Long-Distance Moving Companies
Do you need to find one of the best moving companies? Are you going to be relocating across the country? Maybe you have just found out you'll be transferred due to your job?
Making a long-distance move or even just to a neighboring state can involve more complications and expense than a local move where you rent your own moving truck. There will be more stress and more to think about to avoid problems. Despite this, a lot of people choose to try and do everything themselves.
This is understandable, as the costs involved in hiring moving companies can be significant. Though the task of moving over a longer distance is going to be more difficult than people might imagine. It can be a daunting task to face after dealing with the selling process, and this is why using the best movers is a better option for many people.
You should be able to put your trust in your moving company, you don't want to lose your precious possessions and valuables. They should be reputable and provide an excellent moving experience. The movers we've selected have good customer feedback, industry awards, and have been in business for a long time.
offers long-distance moves across the country as well as internationally. They let you quickly assess the approximate cost of moving with them through their online calculator. Discounts on moving supplies are available through the company as well
Long Distance Moving
Long distance moving is much more complicated than local relocation for obvious reasons. Every relocation is different, but moving long-distance adds a lot more to the mix. Therefore, you will need some help pulling it off. You can fully rely on us to match you with a moving company that meets all your criteria
Long distance moving doesn't have to be hard
Moving requires a lot of planning, budgeting, patience and time – but with the assistance of a professional mover, it can get much simpler. The question is – how to find the right moving company? Easy. With our help! Let us guide you through this whole process – from its beginning to its end.
Who are we and what do we offer
We are a company that collected reviews, feedbacks, comments, and useful information about moving companies and put them together in our database. Over the course of years, we gathered more and more information, making our search results far more precise and professional.
What is the long distance moving and how does it work
There is a great difference between local intrastate and interstate moving companies and process. Long distance moving companies form their estimates on a few things:
A number of items you are moving
Size, density, and weight of the items
The distance they will travel
Any special requests