How to Keep Kitchen Sink Drainpipes Clean
The pipes under your kitchen sink have to funnel all kinds of sticky, greasy substances on a daily basis. If you have newer plumbing, with PVC or copper pipes, your sink drain can probably handle all this gunk — but if you have older, narrower iron plumbing, the pipes are likely to clog more often. Keep your pipes clean by controlling what you put in them and flushing them out when necessary.
Prevention
Even if you have a garbage disposal, there are some substances you shouldn't pour down your kitchen sink. Cooking grease, coffee grounds and fat you've trimmed off cuts of meat can accumulate in the pipes and lead to blockages, so always discard these things in the trash. Place a sink strainer over the drain, so large food particles don't wash down the pipe, and empty the strainer frequently. If you have a garbage disposal, always run cold water down the drain while you use it to flush the ground-up food down and out of the drain pipe.
Using Water
If your sink isn't prone to clogs and doesn't develop musty odors, you can probably keep it clean using only water. If your kitchen sink has a stopper, close it once a week and fill the sink all the way. Then release the stopper and let the force of the water flush the pipes clean. If you don't have a stopper in the sink, pour 3 to 4 cups of boiling water down the drain each week to dissolve grease buildup in the pipes.
Using Bleach
Sometimes water alone isn't enough to keep pipes clean, particularly if they are old or connected to your local sewage plant. In that case, use bleach to clean and disinfect the pipes and dissolve clogs. Once a month, pour 12 ounces of chlorine bleach straight down the drain at the end of the day. Be careful not to let the bleach sit in the bowl of the sink, especially if the sink is stainless steel. In the morning, flush the pipe thoroughly with water from the faucet. Don't clean the pipes with bleach if you have recently cleaned the sink with a product containing ammonia.
Using Green Cleaners
If you'd rather not use strong chemicals such as bleach, you can get equally good results with non-toxic, environmentally friendly household products. Whenever your sink begins draining slowly or develops an odor, pour 1/2 cup of baking soda down the pipe and then add 1/2 cup of distilled white vinegar. Close or cover the drain and let the mixture work in the pipe for 3 to 5 minutes. Then pour several cups of boiling water down the drain to wash it clean. Vinegar disinfects and baking soda scours, so together they leave your sink pipes sanitary and free of debris.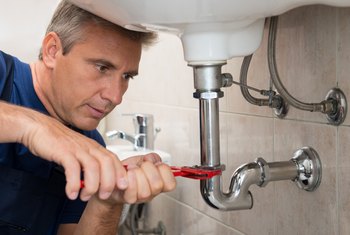 basic things you need to consider for your kitchen remodel at a glance
Getting your kitchen renovation underway is quite a daunting task. Even the keenest of home improvers can come unstuck when it comes to project managing a big kitchen refurbishment. With so much to consider it can be hard to know where to start, and it's all too easy to forget about the small things that matter.
Design style and cabinetry
Explore kitchen designs that suit your personality, your lifestyle and the style of your home. There are no right or wrong conventions, but the style of kitchen you choose should blend perfectly with the rest of your interiors.
If you're the proud owner of a period property you may be considering a traditional kitchen style. In a contemporary property you'll have a mandate for much more minimalist and streamlined modern designs. That's not to say modern kitchens can't be embraced in older homes, so long as it blends with the rest of the home and is tastefully done.
Flooring
The type of flooring you choose, along with its colour, can have a huge impact on the look of your kitchen. Limestone or marble tile floors are elegant bases for large traditional kitchen spaces. Funky vinyl flooring can add real wow-factor to modern kitchen designs. Kitchen flooring options include:
• Hardwood
• Bamboo
• Laminate
• Rubber
• Vinyl
• Concrete
• Tile (marble, slate, travertine or limestone)
Worktops
As with flooring, worktops can make or break the overall look of the kitchen. Countertops are the workhorse of your kitchen, so durability should be factored into your choice. You'll need to think about practicality of material for everyday use, the overall style and the colour. The main options for worktops are:
• Granite
• Quartz
• Marble
• Hardwood
• Laminate
• Glass
• Solid surface composite – Corian, Myre, Encore
• Stainless steel
• Concrete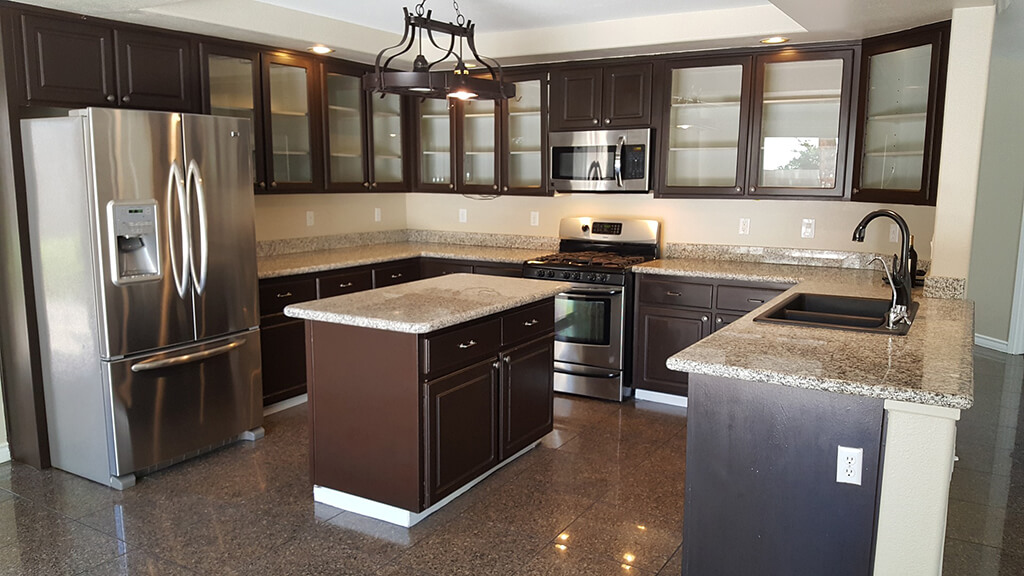 Water activities for sink play – how to keep little kids busy in the kitchen!
thought you might find it useful too! We spend so much time in the kitchen and when we have young children it can be difficult to get anything done. Some children are happy to work, cook or clean alongside us and others are just not interested! Most young children, however, do like water play. I've compiled a list of activities to keep young children busy while learning and playing at the kitchen sink
Set Up. The child needs to safely reach the kitchen sink. A Learning Tower or child's kitchen stand is ideal (we use the FunPod). A stool can work if it is stable. Keep knives, breakable materials and other hazards (pots of hot water) out of reach. You may want your child to wear an apron (a toweling apron is a good option) and a towel on the floor may help too.
Transferring or Pipetting. Teach your child to transfer water or simply play with a pipette. Plastic pipettes are often found in the art section in stores or even a large kitchen baster can work well. The fine motor movement of the child using the pipette can help prepare their hand for writing (develop pincer grip). The large baster uses whole-of-hand movements and really strengthens the hand muscles. As much as possible ensure the child keeps the water in the sink, if this is too much responsibility I would offer another activity.
Scrubbing. Scrub vegetables with a small vegetable brush. I used to buy unwashed potatoes from the market because I knew how much my toddler loved to scrub them. If you have fresh vegetables from the garden such as carrots or other root vegetables invite your child to clean them, it's a good way for them to contribute to the meal.
Rinsing. Rinse vegetables or salad for dinner. Children can pull apart leafy vegetables such as lettuce and rinse them in their colander or how about in a salad spinner? Children can rinse salad items such as tomatoes, celery or beans. Or they can rinse fruit before consuming them. If anything needs rinsing you can invite your child to help.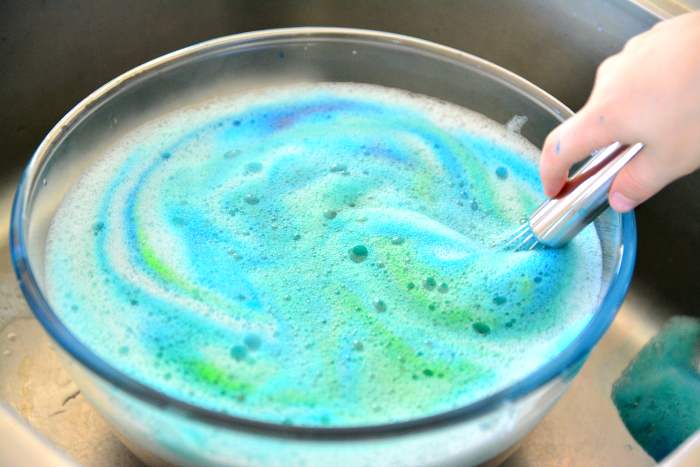 Should I install a sink in my kitchen island?
Just wondering what everyones thoughts are regarding having the Kitchen Sink placed in the Island bench? Pros/Cons? Has anyone renovated their kitchen to put the sink in the Island but then regretted their decision?
My partner and I are planning our Renos and he would love to put a sink in the island however I am deadset against it.
No, having an island without a sink is wonderful. In a major remodel many years ago I had an awkward space – a long, narrow galley kitchen. The designers at the time were hung up on this ridiculous concept of the working triangle and designed a sink in the island. As a pretty obsessed cook, I could see it would be a cluttered mess. Instead I placed the fridge, dishwasher, huge single sink and stove/oven in a straight line down one wall. Parallel to this there was a huge island with not a thing on it. The microwave was underneath the island countertop.
i suggest that super neat people who wash up and clear the island sink every time it's used would have no problem with a sink in the island but i suggest that the rest of us need the island quite empty ready for action even if the sink is still piled up
kitchen sink is in the island bench and we like it there. We have a wonderful view of the outdoors so it is no hardship to work away at the sink & dishwasher. In my last house there was nothing installed on the island, and the sink was on an opposite benchtop, but right in front of a window, so again there was a view to the outdoors.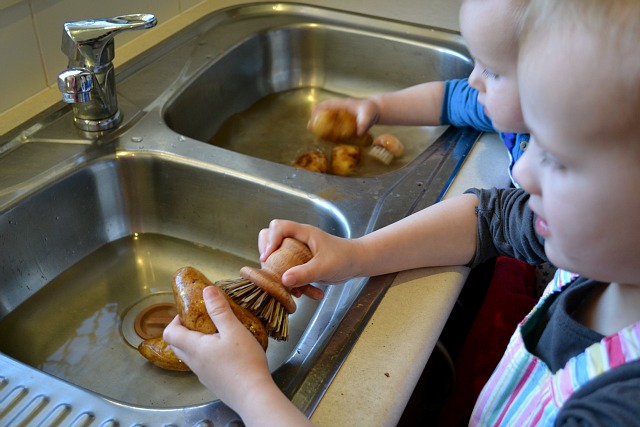 How to Choose a Kitchen Sink
Your kitchen sink is probably not the place where you'd choose to spend your time, but it's a necessity—and having the right one can make all those minutes spent scrubbing and rinsing easier and more efficient. Learn about the different materials, types of sinks, and factors to consider as you discover how to select a kitchen sink that fits your needs.
From washing produce to rinsing dishes, a sink is called upon to do plenty in a kitchen. While not as technology-heavy as appliances or requiring as much thought as a layout does, it's still an important kitchen feature. Learn how to select a kitchen sink with these tips for materials, configuration, and styles.
Kitchen Sink Materials
Kitchen sinks come in many different materials, including metal and stone. The best kitchen sink material for you depends on how much money you want to spend, your cleaning routine preferences, and what material goes best with your kitchen's style
kitchen sinks are one of the most popular options and the material continues to be improved and upgraded. The newer 16- and 18-gauge sinks are thicker and less noisy than their less-expensive predecessors. Stainless-steel sinks contain a percentage of chromium and nickel, which is indicated by numbers such as 18/10 (18 percent chromium and 10 percent nickel). The metal imparts a rich glow and adds corrosion resistance. Finishes range from a mirrorlike shine to a satin luster. Stainless-steel kitchen sinks are appealing because they are affordable, durable, and easy to clean. However, they can become scratched and water spots can become an issue, and the cheaper sinks can sometimes make more noise when items are dropped in.
kitchen sinks are made from a sturdy material that is enamel fired on an iron form. These durable sinks lessen noise and vibration more than other materials but can be heavy for installation. An added advantage is that cast-iron sinks are available in a wide range of colors.